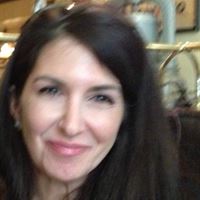 Mary Beth Solomon
Principal
Solomon Solutions
I'm an experienced authority on qualitative research, incl. online, usability research, and the customer experience since 1993.
InCall® Rates
| Duration | Price |
| --- | --- |
| 15 minutes | $40.00 |
| 30 minutes | $75.00 |
| 60 minutes | $140.00 |
Biography
Mary Beth Solomon is an authority on qualitative, online, and usability research. She has thousands of online, in-person, and telephone studies in both consumer and professional target categories, as well as in-depth interviews, usability research, and ethnography studies with consumers and professionals. She works across a variety of industries, including automotive, entertainment & media, finance, healthcare, and retail. She has interviewed niche populations, including kids, teens, seniors, and medical professionals.
Currently, Mary Beth is an independent consultant offering full-service qualitative solutions on brand strategy, usability and user interface issues, technology, and the customer experience.
Mary Beth is a member of the Qualitative Research Consultants Association (QRCA) and the User Experience Professionals' Association (UXPA). She has authored articles about online focus groups, which have been published by Marketing Research Magazine and Quirk's Marketing Research Review.
Mary Beth holds an M.A. in Psychology from Columbia University and lives and works in the New York City metro area.
Experience
Principal
Solomon Solutions
January 2002 - present
Qualitative research consultancy conducting all varieties of qualitative research, including online modalities and user/usability research
Education
Columbia University Teachers College
Master's Degree
1991 - 1993
Master of Arts, Psychology
Other
Publications
Quirk's
July 2002
Online research is an avenue through which companies large and small learn more about their brands and forge relationships with customers. This article discusses online research, including pros and cons perceived by respondents.